Some beauty hacks can really change our life. In this post my goal is to share with you some of my secret beauty care finds.
I LOVE beauty care and I constantly find myself obsessing online over new products, tips and unusual hacks that I haven't heard of before. It is funny that the moment you start taking care of your skin, it slowly but surely becomes an obsession.
I honestly feel extremely bad when I sleep with my makeup on, or without properly hydrating my skin for an immediate overnight beauty boost.
Is is extremely important to care about your skin health, especially if this means that you will delay the ageing effects.
Below, I've taken the time to compile some essential life-changing skincare tips that are sure to help you live a better life.
These beauty tips range from where to find the best skincare products for free, to some crucial knowledge for acne treatment. Other hacks inform on the insane benefits of clay face masks and how to best hydrate skin (yes, even for oily skin).
Hopefully these beauty hacks for the skin will make you just as excited for your next skin care routine as I always feel for mine!
1) Samples, Samples, Samples

Not too long ago I didn't care for free samples. Either I would end up forgetting them, or I would simply not be interested enough to try them as I always associated them to a ''sales technique''.
Recently I learned how valuable samples can be, especially for trips.
Not only are they always carry-on adequate, but they can be real lifesavers (like when I found myself in Edinburgh last year on New Year's with such a dry face. I was so happy when I found a eye cream sample inside my purse).
One type of free sample I LOVE are the tiny perfumes. If you leave them in your bag you will be guaranteed to always have a little perfume to spray on for a quick freshness at dinners, parties (or even the office). They do run out fast, but the extra value they offer are very worth keeping them.
So don't overlook these beauties.
Below Are 2 Favorite Stores that Give the Most Amazing Samples:
I am such a fool for Sephora (I literally call it The Mothership because every time I see it, I MUST go in). I find it extremely hard to go into Sephora and leave empty-handed (I even challenge myself sometimes). Their beauty selection is amazing and you always find something you
How to get free samples at Sephora:
1.1 At the store
You can leave Sephora with a bunch of free samples without having to actually make any purchase. Just describe what you are looking for to the vendor and they will be keen to help.
Pro Tip
The vendors will give you more samples in case they believe you are actually interested in buying more in the future. Add some items in your shopping bag so they take you seriously as a potential buyer (even if you aren't planning on buying them).
Did you know that on your birthday month you can go to your local Sephora and ask for your gift? Every year they change what they give, so be sure to check the list for this year here!
TIP
In order to have this benefit, you need to sign up for the Sephora loyalty card (for free, plus you get added discounts on future purchases. Double win. Thanks, Mothership! We love you!)
1.3 Online
As easy as a click!
The amount and quality of free samples they give are the best!!! A lot of my Korean beauty care products come from Kiehl's, I just am a fan of this brand! Spend a lot of money there during Black Friday. I love you, Kiehl's
It goes the same as with Sephora, either when you purchase something or just walk in as a genuinely curious buyer, and they will load you up. And feel free to always ask for more (staying within reason, of course).
2. Close those pores
 2.1 The Magic of the BB Creme

Ever heard of BB cream? The moment I discovered this my life was never the same.
Basically BB cream has a creamy foundation used to even out the skin tone and minimize your pores. Furthermore, it also contains potent ingredients that benefit your skin.
Most include anti-aging serum, a tone evener for redness, dark spots and blemishes. It also serves as an anti-inflammatory makeup primer. And best of all, usually they come with sunscreen!!!
I used them a lot a few years ago when I lived in Bangkok and I remember really liking it. For some weird reason, I stopped using it over the years. However, recently I saw my manager come in and her skin was glowing (and I mean glowing like the sun). It looked so smooth and evened out.
Of course I had to ask what was she doing and she said it was her BB Creme (naturally I immediately went to a pharmacy to buy one for myself).
Tip
Try and pick one with some SPF for an extra added benefit.
2.2 Don't Be Scared of a Good Cold Water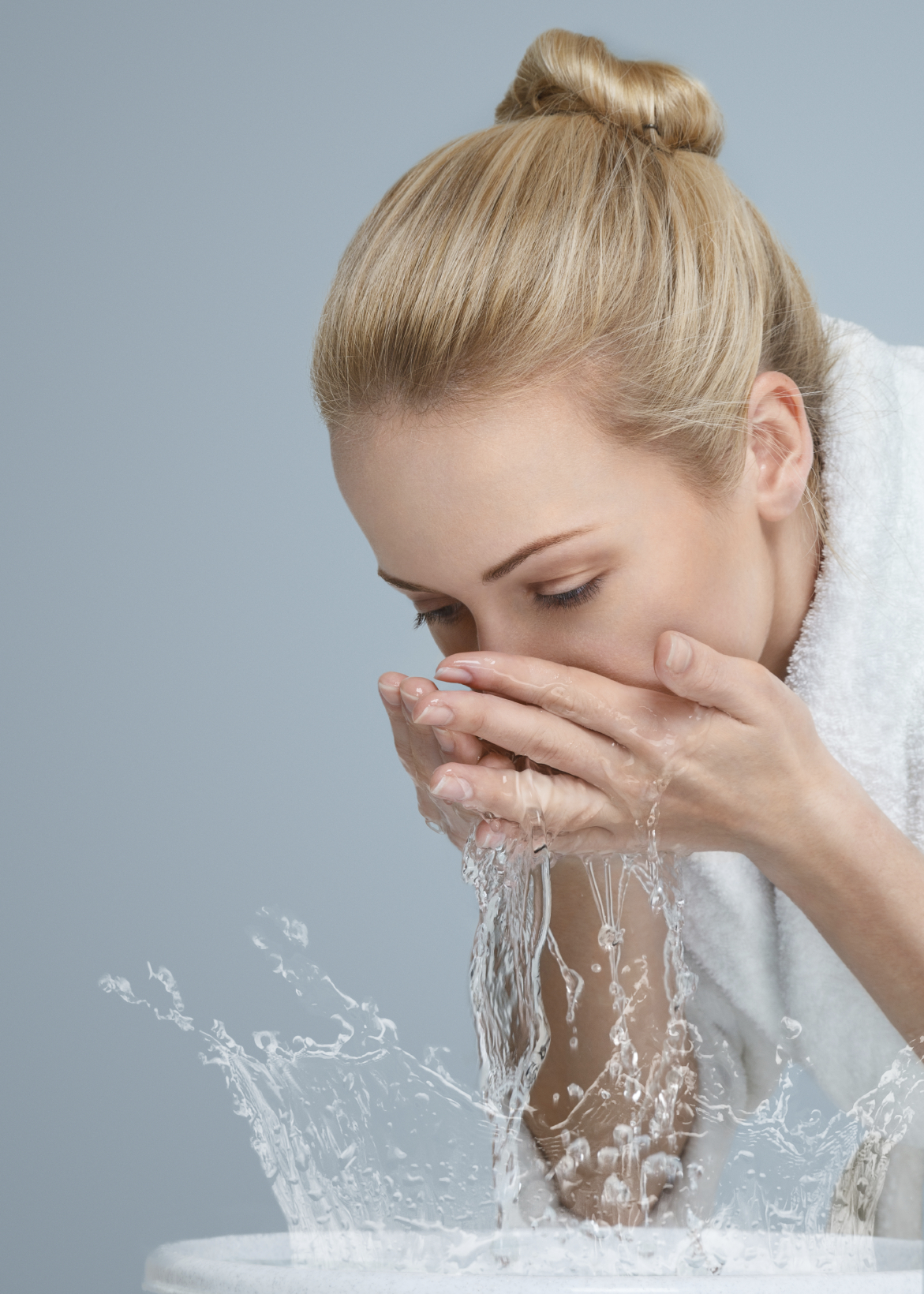 Furthermore, after showering, turn your water to cold and place only your face under the running cool water. Not only is this is a guaranteed wake up call, but you will close those pores before applying your morning make up.
Pro Tip
Did you know that sparkling water has pore reducing benefits? Pour in some cool gasified water into a bowl and leave your head absorbed as long as you can.
Carbonated water absorbs into pores
Because of that, wastes into pores are pulled out and this will tighten your pores
Lastly, these smaller pores will be refilled with the water
 PS – For evening time, change the cold water for lukewarm water. Ideally at night you want your pores more open so they adsorb the hydrating cremes more (and also for skin breathing).

3. Careful with Products that Contain Alcohol (especially if you have oily skin)
Products with alcohol, even though they feel fresh and have an ''immediate drying effect'', can be misleading (especially for people with oily skin, such as myself).
By applying products that contain alcohol, you are drying out your skin. As an effect to balance this out, your skin will counterattack and produce even more oil. Talk about shooting yourself in the foot.
Takeaway
Even though it can be tempting because it causes an immediate matte effect to oily skins, the damage from the alcohol in skincare products can actually cause an increase in bumps and larger pores. Avoid alcohol in your skincare routine!
4. Clay masks

I absolutely LOVE clay masks!!! I have one for every occasion: red, green, white, and black!
The ones I use come in powder and I just have to put it in a bowl and add just a bit of water to it, then mix it up. Apply it to your face until it dries out, then remove it with lukewarm water.
Each color has different added benefits (for example, every time I start breaking out I immediately do a green clay mask and it really puts the situation under control).
Below I will talk more about how each color of a clay mask can give you different benefits.
Green: Good for oily skin, blackheads and pimples
My absolute favorite! As I have oily skin, this mask really mattes out and helps me with breakouts. The green clay mask helps absorbs dirt and excess sebum from the skin. I also like applying it to my T-zone before parties so that the oily is under control! Careful not to get overexcited and do it too often. Remember you don't want your skin to be dry. Avoid this mask at winter time.
Red: Good for wrinkles, fine lines and redness
Thankfully I don't have much wrinkles yet, but I would rather prevent than to remediate, so I do one ever 2 months or so. It also brightens and revives the skin.
White: Good for skin texture and smoothness (soothes and revitalizes)
This is really good to even out the skin tone. When I have breakouts, the little red spots that stay can really make any skin look bad. This mask helps even that out and heal the scars (it also gives some hydration to your skin, I might add)
Black: The Volcanic Clay (antiiflammatory and anti-stress)
It is claimed the black mask has a little bit of every other benefit. I am a bit skeptic when something promises too much, so this is the one I least use.
Pro Tip for Clay Masks in General
Mix it up with some mineral water (instead of tap water), or even with a bit of toner for added benefits.
5. Get Soft Feet and Hands While You Sleep
Remember that Vaseline we talked about that you can use for shaving (link). It has so many other benefits. Did you ever know it also does amazing for your foot care?
So if you ever find yourself out of a proper foot creme, worry not. Simply apply a generous layer of Vaseline to your feet before putting on socks and going to bed. Your feet will feel like silk.
Pro Tip
Wrap your feet in a plastic bag and cover it over with some wool socks for extra comfy while you sleep. If you don't want to sleep with the foot mask, simply leave it on for 30 min and call it a day!
6.  Exfoliate (but not too much)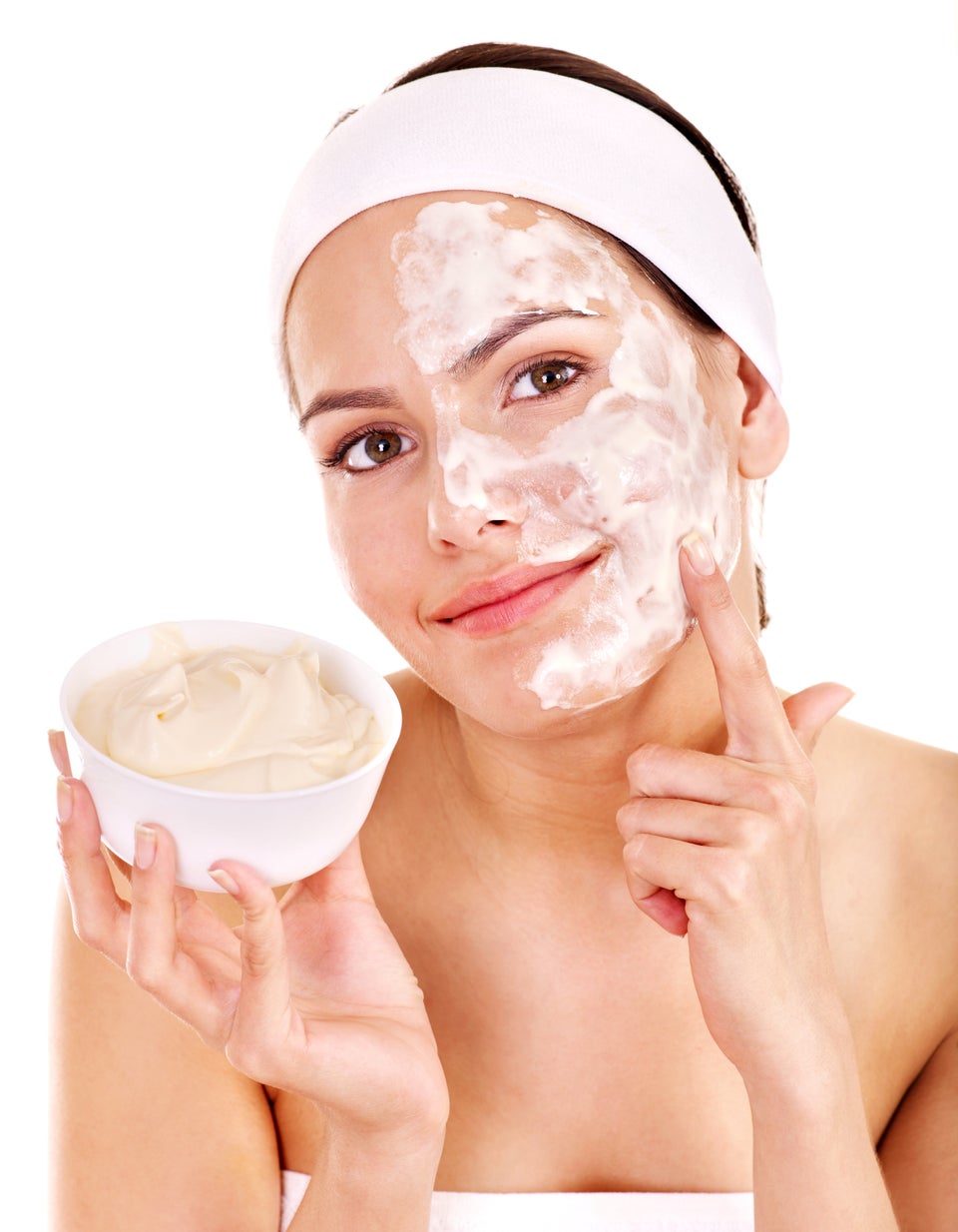 Exfoliating the skin once every week helps remove dead cells and allows for better skin breathing (and thus better absorption of your skin products).
Just be careful not to "over-exfoliate" as this will cause dryness and your skin will breakout.
Experts advise to exfoliate once a week, MAXIMUM TWICE!
RELATED:
6.  Clean Your Mobile
Don't forget to clean your mobile screen!!
I started noticing i was having much more spots and redness on the right side of my face and I immediately associated this with my mobile.
I have to say, as soon as I started cleaning it properly with a little bit of alcohol hand sanitizer, my skin started looking more balanced, with much less spots.
Last but not least, the master of all skincare routine. The emperor of youth. The King of the North (sorry, little game of thrones pun here that I couldn't resist).
I apply sunscreen EVERY DAY!!! Even when it is raining, snowing, hailing, thundering. I absolutely refuse to leave my house without sunscreen. For years I've been using this Shiseido sunscreen. I love how it blends well with my skin.
Did you know that cloudy days can be even more damaging to your skin than clear skies? That is because we foolishly think there is no sun, so there is no danger.
This is SO WRONG . Even though the sunlight doesn't pass the clouds, the Ultra Violet light does (and it is reflecting right to your skin).
The other day I was talking to a colleague about this and she said she is not bothered, because she sits in the office all day and only goes out to get food. However, she fails to notice the sunlight coming in from the window all day long.
Want proof? Last year I read an article about a truck driver who made long drives and had his left side of the face exposed to the window more than the right side.
The result? One side of his face had IMPRESSIVELY aged, while the other remained as it should have been, if taken proper care. This is super scary and hopefully eye-opening for everyone.
Put that sunscreen on, girl!!
How about you? Do you have any special skin care regime? I would love to hear what are your own tips.