Regardless if you have thin or thick hair, or whatever your hair type is, clip-in extensions have the power to both give you a professional-looking mane, while also being able to completely damage your hair. That's why today we'll be talking about the surprising pros and cons of clip-in hair extensions that every woman should know.
---
Hi girls, how are you today?
Are you tired of styling your hair just for it to look lifeless?
Had enough of your botched haircut and can't wait for your hair to grow out?
Most people tend to shy away from semi-permanent hair extensions because they could be rather damaging.
But that's where clip-in extensions come in (queue to Superman's theme song).
With the help of the clip-in extensions, you can easily bounce back from bad hair days, and get instant volume and length that no amount of styling can achieve. This type of hair extension is actually the least damaging out of all extension types.
But before you hit that "add to cart" button", make sure you learn all the pros and cons of clip-in hair extensions.
There are many types of hair extensions out there – it's best to know what to expect to be sure you're making the right decision for your hair.
If you're afraid of wearing hair extensions and wondering if clip-in ones might cause any damage to your hair, then keep on reading this post. We're confident you'll be surprised that you learn today about clip in extensions.
What are Clip In Extensions?
Feeling like rocking a trimmed, long bob today? Done.
But, uh-oh, now that your hair is as short as Anna Wintour's, you find yourself wanting to have hair that goes down to your hips once again.
No problem-o! We've got 4 words for you, my friend: clip-in hair extensions.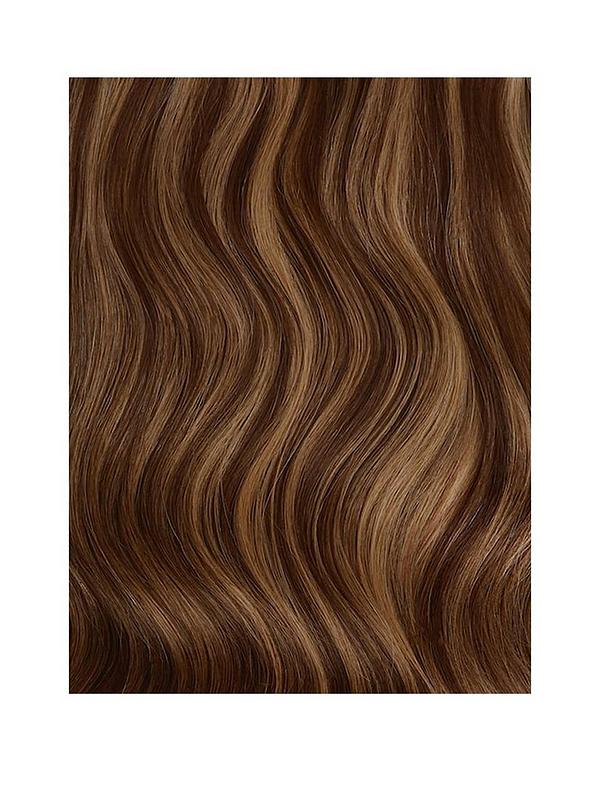 Unfortunately, not all of us were born with naturally long, full head of hair. Making things worst, as we age we tend to have less and less hair. But that's exactly where clip in hair extensions (also known as clip-in weaves) come in.
Unlike the more permanent tape-in hair extensions, clip-in hair extensions are more dynamic. And, since you'll remove the clips just as soon as you return home, your natural hair will not suffer so much damage to your hair.
(the constant tension in your roots from permanent extensions can result in traction alopecia, a form of hair loss caused by constant strain on the roots)
Rather, clip-in extensions is a fantastic haircare trick where you add wefts of hair into your natural hairline with the help of small pressure clips. And to ensure a natural effect, one set of clip in hair extensions includes several different sized wefts of hair.
Depending on the size of the weft of hair, it can have from 1, 2, 3, even 4 clips to help secure the lock in place.
Being so easy to apply, clip-in hair extensions has been a quick and easy way to instantly add extra life and thickness to any hairstyle for years (without having to step a foot into your hairdresser).
The Surprising Pros and Cons of Clips-in Hair extensions
Now that we how the clip in hair extensions differ from its counterparts, let's learn exactly what are the pros and cons of clip-in hair extensions.
Pros of Clip-in Hair Extensions
There are so many good reasons to start using clip in extensions, such as:
Ease of use
Great for beginners
Easy to remove
Comfortable to wear
No commitment
Versatility
Awesome for special occasions
Not permanent
Now let's talk in detail about all of pros of clip in hair extensions.
Ease of use
If this is your first foray into the world of hair extensions, clip-in human hair extensions are a great place to start. They are easy to put on and remove, and there's no learning curve involved.
You don't have to go through lengthy fittings or visit a hairdresser just to have them installed. You also won't need fancy tools, glues, heat, or sticky tape. Everything you need is already at your fingertips.
To apply clip-in extensions to your hair, whenever your hair is freshly washed, spritz on dry shampoo. Follow by applying hairspray to your roots. This will give the clips something to hold on to so they don't slide out.
Don't stress about getting your clip-in extensions perfect on your first try. You can always unclip them and try again as many times until you get the right look.
How to properly clip in your hair extensions so they don't fall:
Take a breather to properly apply your clip-ins. If not properly applied, they risk bothering you, eventually falling out, or worse, being exposed for people to see (and judge).
Video resource: How to Apply Clip-In Hair Extensions, by Rapunzel of Sweden
Below is a quick video for hair extension application method for you to avoid damage from hair extensions.
Summary:
Separate the wefts into groups based on how many clips each weft has
Brush your extensions using a delicate hairbrush to avoid any damage
If needed, straighten or curl the extensions to match your hair
Section off the hair
Insert your first weft into your hair, just below the section.
Repeat for all the layers of hair
Important: remove the extensions at the end of the day before going to bed.
Tip: Once applied, avoid any damage from hair extensions by doing whatever it takes not to pull on them throughout the day.
Which takes us to our next benefit:
They're great for beginners
As you can see from the above step-by-step explanation on how to properly apply your hair extension for best results, these clip-in extensions options are super easy for beginners.
Honestly, even your grandma wouldn't have much difficulty applying them. So even if you've never touched a hair extension, now that clip in extensions are a great and easy way to have thicker hair every day.
Easy to Remove
Adding on, not only are clip in extensions easy to apply, they're also a breeze to remove. All you have to do is find the weft and unclip them. Be sure to to this with some patience to avoid unnecessary damage to your hair.
Comfortable to wear
A clip-in hair extension has clips that are attached to your hair. These clips are so discreet and lightweight that it almost feels like you're not wearing anything.
They prevent the extensions from slipping and will act as a barrier between your hair and extensions.
Au Naturelle
For a more subtle and natural effect, most clip in hair extensions are made up of natural human hair. They also come in a variety of different colors for you to choose the one that best matches yours.
Hair extension color tip: If your hair extensions don't match your natural hair, be sure to buy one that is most similar to yours and take them with you to your next hair salon visit.
Ask the stylist to match the extensions for your hair. It might have an extra added cost, but this will last forever.
Plus, nothing is worse than clip in extensions that do not match your natural hair color. Big no-no.
No commitment
Clip-ins are temporary hair extensions that can be removed once you no longer need them. This is great if you're wearing them for a one-time event.
If your lifestyle requires you to play active sports or if you tie your hair back often, then clip-in extensions are the better option.
Since clip-ins are not designed to be worn permanently, they will need to be removed at the end of the day. Also, you'll be happy to know that clip-in hair extensions are actually the least damaging and less risky out of all extension types.
You cannot wear them to bed or while in the shower. If this is a deal-breaker for you and you need something more permanent, try tape-in extensions.
Versatility
If you're just starting out and want to experiment with different colours to know what looks good on you, clip-ins are your best bet. It's so much fun to pick the color type of hair extensions.
You can go as a platinum blonde one moment and then become a brunette on your next outing.
Experiment with ZALA clip-in extensions first before committing to a more permanent type of hair extension. Once you've decided on a colour or style, that's the time you choose for a permanent or a semi-permanent option.
Awesome for Special Occasions
Have a wedding or any other special occasion and your hair is feeling lackluster?
Clip-in extensions can further be utilized to accomplish a wide range of extravagant updos and hair locks for such occasions where you need to look your best.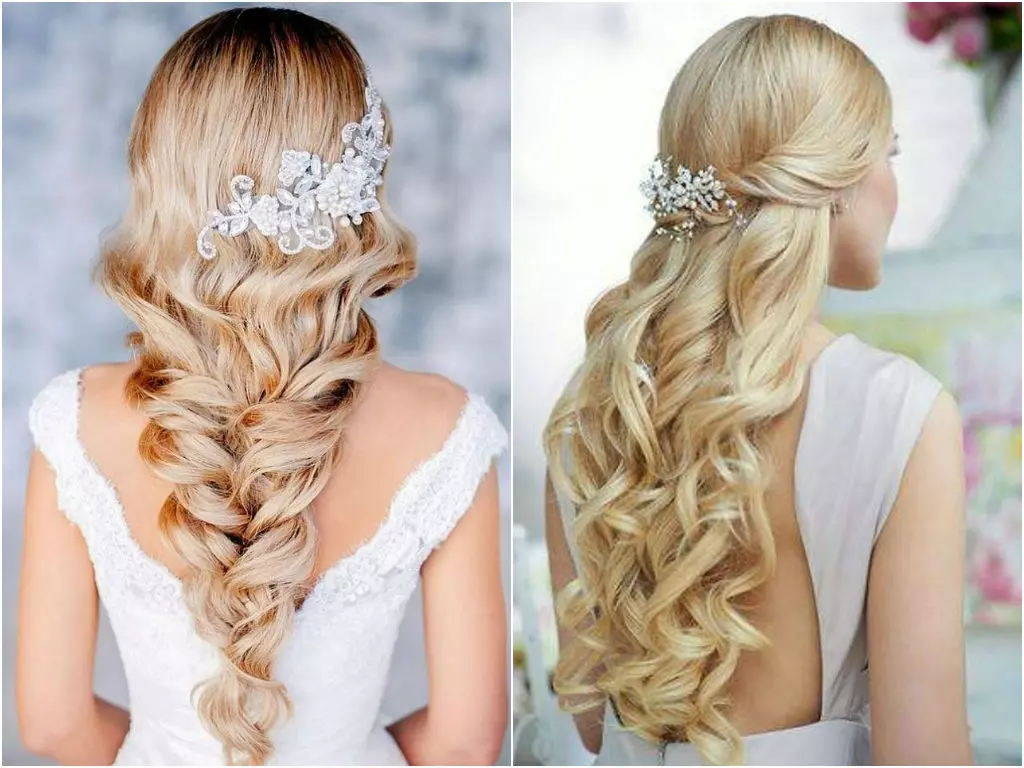 At the point when you need your hair to look completely stunning, wearing clip extensions will be sure to add more life to your otherwise thin hair. And since the clips are removed after you return home, your natural hair will not be harmed.
Not permanent
Use hair extensions to help boost your confidence. As the name says, clip in extensions are made to be added by clips and are in no way a permanent solution for thin hair.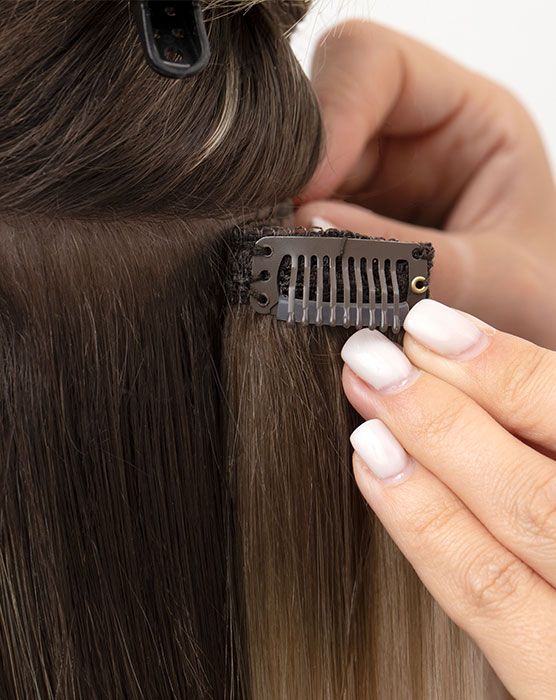 They're amazing for a short-term change.
P.S: While clip ins are by far the least damaging type of hair extensions, for permanent hair extensions, tape ins would be the ones that cause the least damage, regardless of your hair type. Tape in hair extensions also give you a more natural style.
Cons of Clip-in Hair Extensions
Unfortunately, not all are sunshine and roses when talking about clip in hair extensions. Now, let's dive into a few of its problems:
Hard to customize
Clips are visible on scalp
Challenging for women with short hair
Not great for fine hair
Could cause hair loss
These added hair locks are awesome for quick solutions, but might not be what you're looking for in case you want more permanent, lasting effects for your natural hair.
That said, we want to cover any possible damage your hair extensions could possibly cause your strands.
Here are all the negative things to consider before trying on clip in extensions.
Customization
Some types of hair extensions can be mixed and matched to create a custom blend.
Clip-ins are not customizable, but you do have the option of bringing them to an expert colourist to have them dyed according to your preference.
Clips Are Visible on Scalp
Clip-in hair extensions do not sit flat against the scalp. If you frequently wear high buns and ponytails, you'll need to learn the correct placement of the wefts to keep them hidden, or you can use ponytail extensions instead.
Short Hair
For people with really short hair, it can be quite a challenge to put on hair extensions. The clips could become visible, and the extensions harder to blend with your real hair.
If your hair is on the shorter or finer side, it's recommended that you grow your hair out first before using clip-ins, or use tape-ins instead.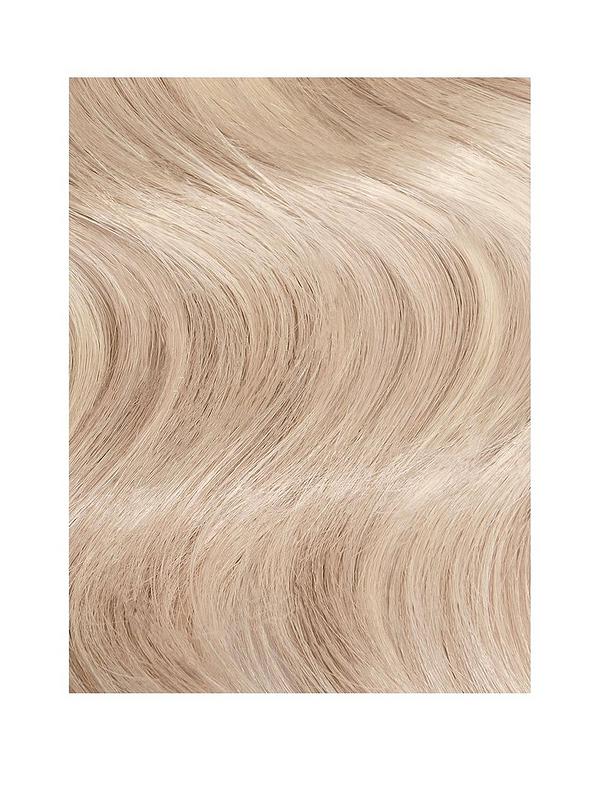 If you want luxurious, natural-looking hair, then invest in ZALA's Remy human hair extensions. Clip-in hair extensions are one of their most popular products, and finding your perfect match is easy as they offer a free color matching service.
Not great for fine hair
Clips ins are not a solution for every hair type. If you have fine hair, these are most definitely not a good choice for you because they are generally heavy. This unnecessary extra weight on your own fine hair is a risk and could contribute to hair loss and could cause damage to the hair follicle.
Could Cause Hair Loss
If you're hair is not fine, you should still be diligent when considering clip in extensions. There are cases of poorly-applied extensions and improper maintenance that contribute to hair loss, regardless of your type of hair (from thick to thinner hair).
Clip In Hair Extensions FAQ
Can you wear clip in extensions everyday?
No.  Also, after wearing hair extensions for a long time, it's not recommended to get new extensions straight away. Give your scalp some room to breathe and recover.
Are clip in extensions better for your hair?
Clip in hair extensions are most defiitiely the least damaging type of hair extensions. They're fairly simple to apply and remove, plus and they don't affect your daily life or ruin your hair as much as permanent extensions. More permanent hair extensions are more likely to cause damage (the glue application method can cause breakage, even pull your hair)
Do clip in extensions cause hair loss?
Yes, if overused. They are not designed to be used every single day. An important rule of thumb is to never sleep in them. Also for all extension types, give your hair some time to recover once they've been removed
Do clip in extensions fall out easily?
Not if properly applied, but if you put them in incorrectly, the wefts or strands may detach and begin falling apart. Also, adding on to the above, this is another reason why you should always remove them before going to bed (otherwise, you'll be risking further damage to both your natural hair and your extensions).
Why do clip in extensions hurt?
The most likely cause of your clip in extensions causing you discomfort is because you placed your extensions too close to your roots. This puts unnecessary pressure on your scalp and can further cause damage to your hair.
Why do my clip in extensions keep showing?
Clips ins that are been placed too close to your scalp will probably stick out. That's because, being so close to your scalp, they are unable to lay flat against your head.
Can Clips Ins Cause Traction Alopecia?
Clip in extensions strands are attached to the hair and for that reason it tugs at your hair and scalp. This causes a risk of damage due to weight and pressure placed on your hair roots. This tension can lead to traction alopecia, a type of alopecia caused when pressure is constantly put on the roots, damaging the hair follicle. If you wear your extensions every now and again, remove them when you're sleeping a
How can I avoid the damage from hair extensions?
Clip in hair extensions were never designed for every day wear, only for those looking to have a glamorous night. If you regularly use clip in hair extensions to have a fuller head of hair, give your hair a rest and try out tape in hair extensions.
How long can you wear clip ins hair extensions?
High quality clip-in hair extensions will last you anywhere from 3-6 months up to a year. How long your extensions last depends on three things:
1. Its quality
2. How often you wear them
3. If you take good care of them
Ready to start using clip ins to add extra length and thickness to your hairstyle?
Great! We hope this post was helpful.
It's good to remember that virtually all hair extension methods add some sort of weight to your strands. Clip ins, on the other hand, are a useful alternative because they're so easy to remove that you can instantly take them out to avoid any risk or damage to your hair strands.
Also, keep I mind that the quality of the clips you buy also has an impact on the damage risk (improper maintenance and buying cheap ones have the power to ruin you hair at unprecedented speed).
Other hair care posts that you'll enjoy: