Summer is just around the corner, girls. Woop, woop! Can you feel that summer breeze?
And along trying to find recipes to lose weight, going swimsuit shopping, and planning your next vacation (did anyone say Italy this summer?), smoothies are also BACK! And so are keto smoothie recipes!
So, are you searching for delicious and easy keto smoothie recipes that are easy so you don't waste precious beach time making them? If so, you'll love these yummy smoothie ideas!
What Are Keto Smoothies?
Traditional smoothie recipes, as you may know, are heavily loaded with sugars and carbs from fruits (a big faux pas on the keto diet). But if you are following a keto diet, this doesn't mean you shoudldn't be able to enjoy smoothies in summertime.
All that is needed are a few quick adjustments to ensure you will get enough of the fat and protein needed to maintain your keto diet, while also reducing your carbs intake.
So if you're looking for the best keto smoothie recipes, we've gathered the yummiest we could find to keep you feeling filled with energy and full throughout the entire day. These smoothie recipes are simply PERFECT for breakfast, as a quick and healthy snack, or for a post workout drink.
I've gathered 7 of the best keto smoothie recipes from my favorite keto bloggers below, which will keep you feeling full and energized throughout the day. You can enjoy them for breakfast, as a snack, or even as a post workout recovery drink.
Using a proper blender such as this one makes all these recipes super easy to follow.
Enough with the gibber jabber. It's time to get into some yummy keto smoothie recipes.
11 Best Smoothie Recipes That Are Delicious
1. Three-Ingredients Keto Mixed Berry Smoothie
2. Keto Kale Mango Smoothie
3. Keto Chocolate Peanut Butter Smoothie
4. Keto Blueberry Smoothie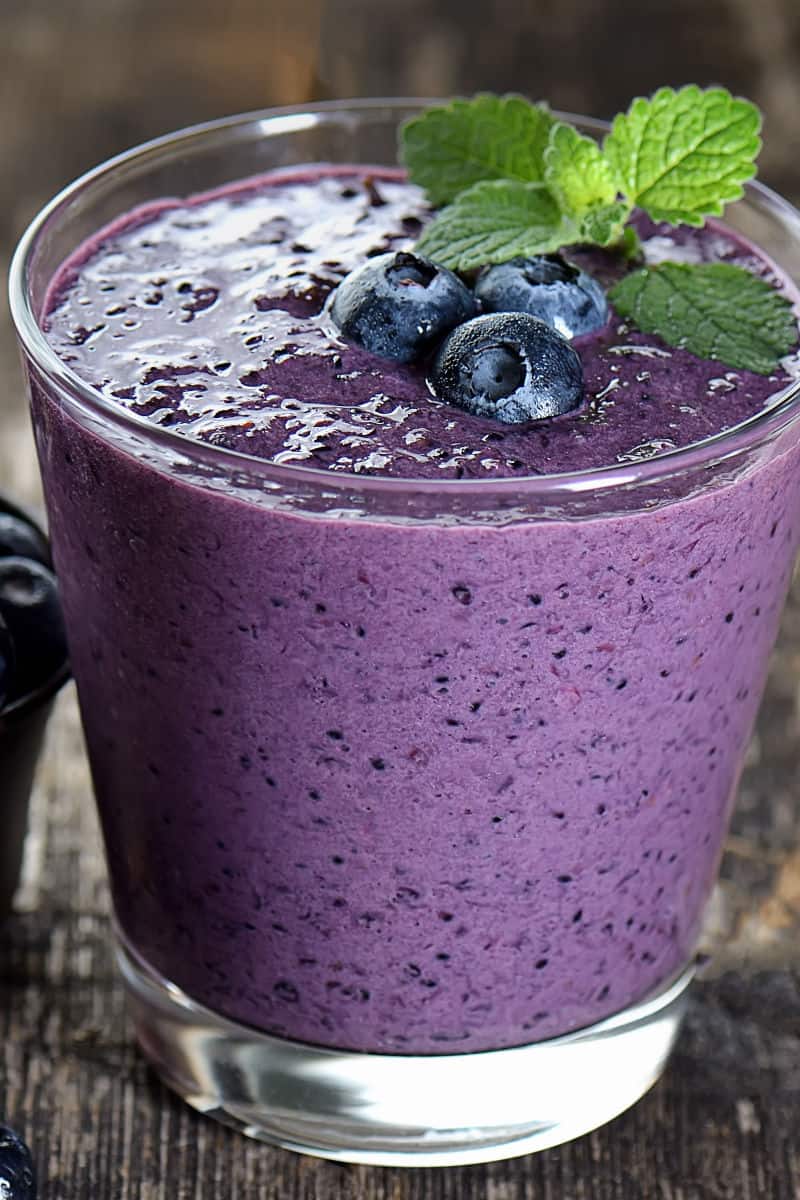 5. Peanut Butter, Almond Milk Keto Smoothie
6. Peanut Butter Banana Smoothie
7. Cheesecake Keto Smoothie
8. Blueberry Spinach Smoothie
Find this full recipe at Bites of Wellness
9. Keto Fat Burning Matcha Smoothie
10. Easy Blueberry Keto Smoothie
11. Keto Raspberry Lemon Smoothie
Other keto recipes perfect for weight-loss
14 Delicious Keto Iced Coffee Recipes for Summer
Yummy Keto Salad Recipes That Are Delicious